River of Blood
Unabridged Audiobook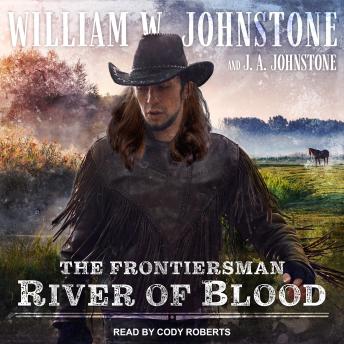 Duration:
7 hours 55 minutes
Summary:
America's most popular Western novelists continue their bold new series featuring Breckenridge Wallace, a big, strong, fierce kid fighting for a home in the towering Rocky Mountains . . .

HE FOLLOWED THE CALL OF THE WILD. KILLERS FOLLOWED HIM.

Breck Wallace was turning into a true mountain man on the American frontier. As a teenager in Tennessee he killed in self-defense, then left behind a woman he loved. With a gun and trap lines he is learning how to survive in the Rockies, braving the punishing elements, ruthless outlaws, and forging an uneasy peace with the Indians. But as dangerous as life is, nothing is worse than a powerful man with a murderous grudge. Breckenridge has left two such men in his past-and they both send cold-blooded killers for hire after him. Now the young frontiersman must fight a whole new kind of enemy-armed with his courage, strength, and raw skills with knife and gun . . .
Genres: