The Road Back Home: A Northern Childhood
Unabridged Audiobook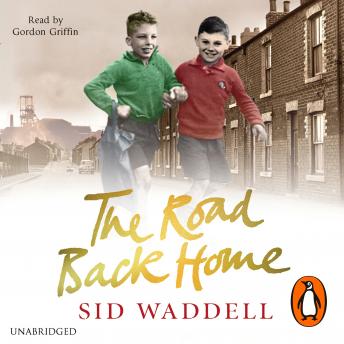 Duration:
12 hours 1 minutes
Summary:
'I had not lived in the former pit village of Lynemouth since 1961 but the winding road north from Newcastle will always be the same nostalgic highway, each twist charged with vivid memories and powerful emotions...'

So begins a story full of wonderful humour, emotional candour and hardy tales of tough times - a quietly epic family saga set amid the pit villages of the North East . It stretches from the 1920s, before Sid's parents had even met, to the final closing of the mine and his mother's death in 1999.

Sid paints a picture of a colourful, tight knit community full of good times and hard work, god-fearing women and hard-drinking men. Always dominating the skyline is Auld Betty, the pit head that took the men away each day and, with a prayer, brought them back each evening. Amongst the unforgettable cast of his extended family and friends, we follow the Waddells' attempts to stay afloat and provide a better future and possible escape for youngsters like Sid.
Genres: