The Road to Delano
Unabridged Audiobook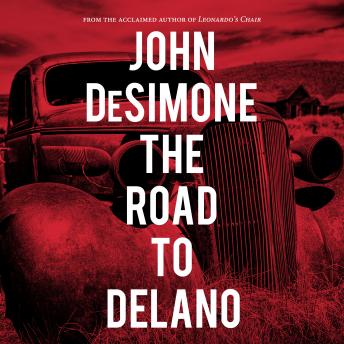 Duration:
14 hours 6 minutes
Summary:
Jack Duncan is a high school senior whose dream is to play baseball in college and beyond-as far away from Delano as possible. He longs to escape the political turmoil surrounding the labor struggles of the striking fieldworkers that infests his small ag town. Ever since his father, a grape grower, died under suspicious circumstances ten years earlier, he's had to be the sole emotional support of his mother.

With their property on the verge of a tax sale, Jack drives an old combine into town to sell it so he and his mother don't become homeless. On the road, an old friend of his father's shows up and hands him the police report indicating Jack's father was murdered. Jack is compelled to dig deep to discover the entire truth, which throws him into the heart of the corruption endemic in the Central Valley. Everything he has dreamed of is at stake if he can't control his impulse for revenge.

While Jack's girlfriend, the intelligent and articulate Ella, warns him not to do anything to jeopardize their plans of moving to LA, after graduation, Jack turns to his best friend, Adrian, a star player on the team, to help to save his mother's land. When Jack's efforts to rescue a stolen piece of farm equipment leaves Adrian in a catastrophic situation, Jack must bail his friend out of his dilemma before it ruins his future prospects.
Genres: