The Road to Sleeping Dragon: Learning China from the Ground Up
Unabridged Audiobook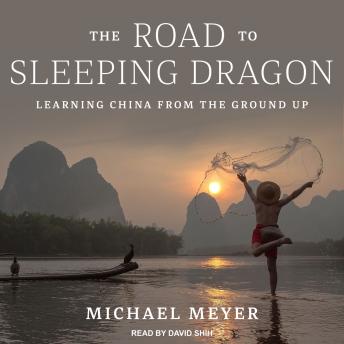 Duration:
13 hours 48 minutes
Summary:
In 1995, at the age of twenty-three, Michael Meyer joined the Peace Corps and, after rejecting offers to go to seven other countries, was sent to a tiny town in Sichuan. Knowing nothing about China, or even how to use chopsticks, Meyer wrote Chinese words up and down his arms so he could hold conversations, and, per a Communist dean's orders, jumped into teaching his students about the Enlightenment, the stock market, and Beatles lyrics. Soon he realized his Chinese counterparts were just as bewildered by China's changes as he was.

Thus began an impassioned immersion into Chinese life. With humor and insight, Meyer puts listeners in his novice shoes, winding across the length and breadth of his adopted country-from a terrifying bus attack on arrival, to remote Xinjiang and Tibet, into Beijing's backstreets and his future wife's Manchurian family, and headlong into efforts to protect China's vanishing heritage at places like 'Sleeping Dragon,' the world's largest panda preserve.

Both funny and relatable, The Road to Sleeping Dragon is essential listening for anyone interested in China's history, and how daily life plays out there today.
Genres: