Rock A Bye Baby
Unabridged Audiobook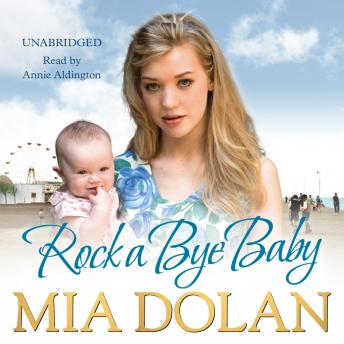 Duration:
10 hours 42 minutes
Summary:
Growing up in a small seaside town, Marcie Brooks dreams of owning a Mary Quant mini-skirt, the Beatles, and escape. Instead she's stuck in a dead-end job selling candy floss to tourists and with a crazy family. Her grandmother sees ghosts, her step-mother is unable to control her growing family and Marcie's father is usually in and out of prison or away 'working' for East End gangsters.

Despite it all, Marcie adores her father, but Tony's light fingers and hard man reputation mean most people give the Brooks family a wide birth. Sometimes Marcie even wishes she had a respectable dad like her friend Rita; well-groomed, wealthy by local standards and surprisingly attentive to a teenage girl. But when she discovers Tony may have had something to do with her real mother's death, Marcie finds her friend's father is more than just a shoulder to cry on...

Mia Dolan's novels will appeal to all saga readers, especially fans of Katie Flynn .
Genres: