Rogue
Unabridged Audiobook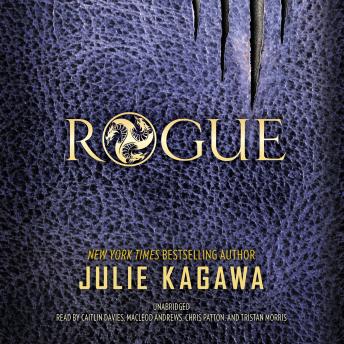 Duration:
12 hours 32 minutes
Summary:
Ember Hill left the dragon organization Talon to take herchances with rebel dragon Cobalt and his crew of rogues. But Ember can't forgetthe sacrifice made for her by the human boy who could have killed her-GarretXavier Sebastian, a soldier of the dragon-slaying Order of St. George, the boywho saved her from a Talon assassin, knowing that by doing so, he'd signed hisown death warrant.
Determined to save Garret from execution, Ember must convinceCobalt to help her break into the Order's headquarters. With assassins afterthem and Ember's own brother helping Talon with the hunt, the rogues find anunexpected ally in Garret and a new perspective on the underground battlebetween Talon and St. George.
A reckoning is brewing and the secrets hidden by both sidesare shocking and deadly. Soon Ember must decide: Should she retreat to fightanother day ... or start an all-out war?
Genres: