Ronan
Unabridged Audiobook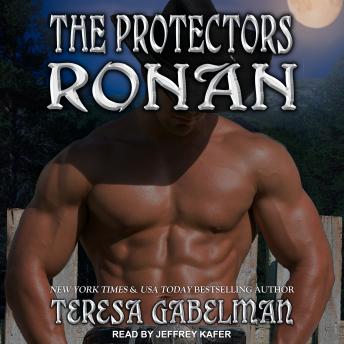 Duration:
5 hours 37 minutes
Summary:
Most think that newest VC Warrior, Ronan McDonald, is just a laid-back cowboy. What they don't see is the inner turmoil that only his small ranch and horses can tame. At least that is until a witch with a beauty none could deny walks into his life.

Running has been Kira Grail's life for as long as she can remember. It isn't until she meets a VC Warrior that she realizes she's grown weary, but the forces chasing her will never bend.

Ronan doesn't believe in magic or curses. What he does believe is that only he can keep Kira safe. Together, they fight to bring the once powerful warlock, Orjyll, to his knees, releasing the women of the Dragonfly Coven. During their perilous journey, Kira vows to keep her distance, but the vampire cowboy has other plans.

Contains mature themes.
Genres: