Roy: A Biker Secret Baby Romance
A free trial credit cannot be used on this title.
Unabridged Audiobook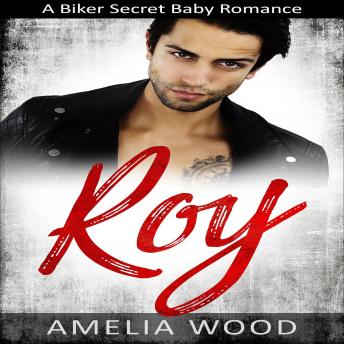 Duration:
2 hours 18 minutes
Summary:
(Standalone Biker Romance Story)
(This is the first book in the series and might not have the secret baby yet but following books in the series do)
Roy:
Irresistible. That one word could describe so many things.
Wings. A motorcycle engine revving. Ice-cream on a hot day.
But- probably most of all- her ass.
She was the sexiest, little thing I'd ever seen, and my hunt for a criminal morphed into trying to secure her.
Life on the road was lonely sometimes for a bounty hunter, after all.
Nothing cured loneliness better than a beautiful woman with a great personality that itched to escape the confines of her life and explore the big, broad world.

Cathleen:
Muscly? Check. Brave? Check. Gentlemanly? Check.
Interested? Check, and check. He had it all, determined not to be what his father was.
Rolling into town, I figured it wouldn't be too much of a problem to get a jump on him. He would get to my biker gang's bar-slash-hangout spot eventually.
But- boy, was it a problem.
It was a problem when he threw my unhappiness in my face.
It was a problem when he got me to tell him things that I'd never told anyone before.
It was a problem when he offered me a way out of my boring life being a fitness instructor to assholes that thought that because they paid me, I was an object to be leered at.
It was a problem when I tasted his life, and I wanted more.
Genres: