Royal Catch
Unabridged Audiobook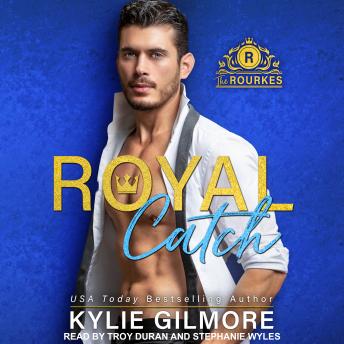 Duration:
6 hours 43 minutes
Summary:
Gabriel

I am the crown prince of Villroy, heir to a kingdom, bound by duty to marry and produce an heir.

I expected a quiet arrangement through royal channels, instead I got a palace full of women vying for my hand. This undignified circus is beneath a man of my stature! Proof being that a saucy, ill-mannered woman wearing body-hugging clothes is in the lead. I could never love someone like that, let alone marry her.

Anna

The plan sounded simple. I pose as my friend, pick up her inheritance, and return with the cash to keep her out of jail.

So, yeah, I'm not exactly royal. I'm an orphan, a self-made woman, and proud of it. Suddenly I'm in a battle royale with a bunch of crazy competitive women for riches beyond our dreams. I'm in a time crunch, which means I need to win this competition fast. Only, that means winning over the judge; the smoldering hot grim-faced Gabriel. And now I find myself wanting to compete for more than just the money. But could a royal prince ever fall for a commoner like me?

Contains mature themes.
Genres: