Ruby and Roland
Unabridged Audiobook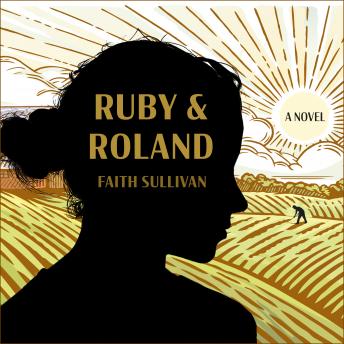 Duration:
6 hours 28 minutes
Summary:
From the author of Good Night, Mr. Wodehouse and The Cape Ann comes a new tale of resilient womanhood in Harvester, Minnesota.

Growing up in early twentieth-century Illinois, Ruby Drake is a happy child. But one winter's night, her beloved parents perish in an accident-and suddenly Ruby finds herself penniless and nearly alone in the world. Her new path eventually takes her to Harvester, where she is lucky enough to find work on the welcoming Schoonover farm. Kind Emma, forward-thinking Henry, and their hired men-ambitious Dennis and reserved Jake-soon become a second family to the orphaned teenager.

At a historical moment when young women are expected to be focused on courtship and marriage, the industrious, bright Ruby searches for opportunities to expand her horizons at every step. Mastering her responsibilities on the farm. Learning to smoke cigarettes. Borrowing books from the local lending library, reading devotedly and expansively: mythology, romance, poetry. And falling in love with her married neighbor, Roland: 'the most beautiful man-maybe in the world.' But when Ruby is asked to care for Roland's wife in the wake of tragedy, she is torn between duty and passion, between what has been her lot and what could be.
Genres: