The Ruby Glass
Unabridged Audiobook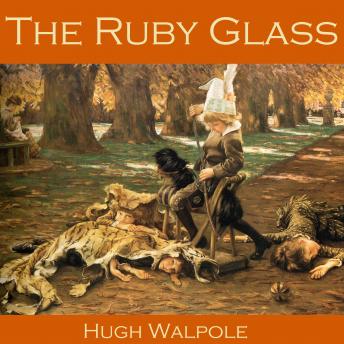 Duration:
0 hours 21 minutes
Summary:
Sir Hugh Seymour Walpole (1884-1941) was a New Zealand-born English novelist famous for his skill at scene setting and vivid plots. He was a best-selling author in the 1920s and 1930s and remains popular to this day. One recurring theme in his works, based in his own unhappy experiences of being bullied at school, is alienation in childhood.

The Ruby Glass is a story of dysfunctional childhood. The Cole family play host to their little cousin, Jane, one spring. The other children, Jeremy, Helen, and Mary take an instant dislike to this scrawny, terrified child, and although they do their best to include her in their games, Jane will not join in or engage with them.

The only person who seems to like Jane is Hamlet, Jeremy's beloved dog. Jeremy is having a period where whatever he does, he seems to be in increasing trouble with his parents. And the hated cousin, Jane, always seems to be at the root of everything that goes wrong. He feels that she will be the source of his downfall.

Then one day, the Jane commits the worst act that any of the children could possibly imagine. And Jeremy's response...even with hindsight he cannot understand how on earth he came to do what he did. And why. Why on earth did he do that?
Genres: