Run the Risk
Unabridged Audiobook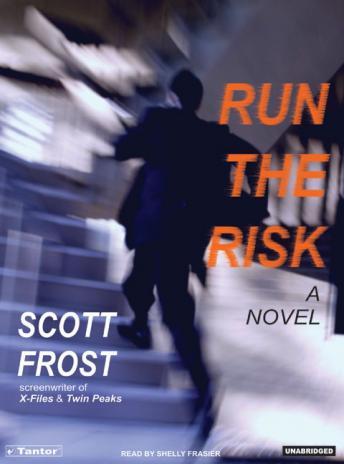 Duration:
9 hours 5 minutes
Summary:
A detective faces a horrifying choice between love and duty in this hair-raising debut.

Reminiscent of the best in today's suspense-from Jeffery Deaver's roller-coaster twists to James Patterson's cinematic pacing-Run the Risk introduces a blazing new talent in Scott Frost. As one of the writers behind Twin Peaks, he knows something about creating eerie and atmospheric tension. In this brilliant novel, he gives us a heroine who faces a challenge no one can ever be completely prepared for and a story as urgently and viscerally told as any in recent memory.

Los Angeles homicide detective Alex Delillo works a case that chills her from the start: one with too much ambiguity and far too many surprises. None of the evidence-and yet all of it-seems relevant. A small-time shopkeeper is shot to death. Then a rare, untraceable explosive ignites in a bungalow, hurling the front door across the yard. Finally, a teenaged girl goes missing, her car window smashed, her keys still in the ignition. Even before they tell her, Detective Delillo knows that this girl is her daughter.

Delillo tracks her quarry on a trail of escalating terror toward a fiery showdown that will test her wisdom, her will, and her every skill.
Genres:
2 of 2 people found this review helpful.