Run to You
Unabridged Audiobook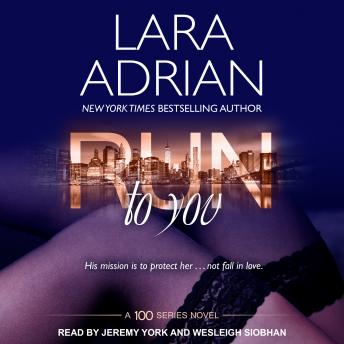 Duration:
9 hours 35 minutes
Summary:
Combat veteran Gabriel Noble survived the war overseas, but the stoic Baine International security specialist is in for the fight of his life when he's tasked with bodyguarding beautiful lingerie designer Evelyn Beckham.

But keeping Eve safe means keeping her close, and soon the lines between duty and desire begin to blur into a consuming passion too powerful to be denied. With Eve's life in escalating peril and her faith in him certain to shatter, Gabe will have to risk everything to protect her while facing the most intense fight of his life . . . the battle for Eve's heart.

Contains mature themes.
Genres: