The Runner
Abridged Audiobook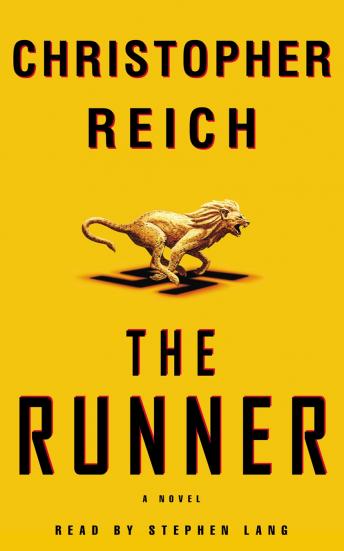 Duration:
6 hours 3 minutes
Summary:
Rarely has a first novel achieved the kind of breathtaking critical acclaim garnered by Numbered Account, hailed by The New York Times as "smart," "sophisticated," and "wonderful." With The Runner, Reich dazzles us once again. Set against the seething backdrop of post-World War II Germany, The Runner weaves a complex and intricately plotted tale of cat and mouse.

At the center of this fiercely compelling story is Devlin Judge, an American lawyer in Europe as part of the International Military Tribunal to try Nazi war criminals. Haunted by his own demons, Judge has a secret agenda--to find Erich Seyss, the Nazi responsible for his brother's death. An elite member of Hilter's SS and former Olympic sprinter known as "The White Lion," Seyss has just escaped from an American P.O.W. camp. Determined to avenge his brother and bring Seyss to justice, Judge is plunged into immediate pursuit, menaced at every turn by forces determined to keep him from his prey. Threatened from all sides, he'll enlist the help of Ingrid Bach, the beautiful daughter of one of the most powerful men in Nazi Germany . . . and Seyss's former fiancée.

To track Seyss through the chaos of a destroyed nation, Judge will pay the ultimate price, putting his life on the line to reveal the dark conspiracy surrounding him. For as the hunter becomes the hunted, the chase for the White Lion becomes nothing less than a race to save the future of Europe itself.

Unfailingly gripping, rich in historical detail and brilliantly atmospheric, The Runner is a no-holds-barred powerhouse of a novel--a true masterwork from one of the most original storytellers to enrich the modern suspense novel.
Genres: