Sara's Fear
Unabridged Audiobook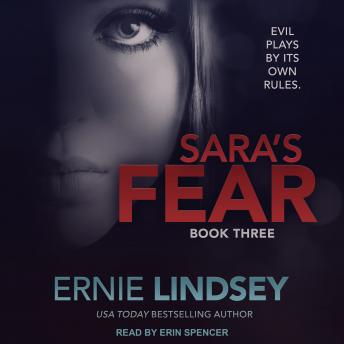 Duration:
5 hours 34 minutes
Summary:
Bolstered by a newfound fortune, Sara Winthrop is finally able to escape the horrific nature of her past. She's moved her family three thousand miles, from the bustling city of Portland to the rolling Appalachians of southwest Virginia. Life is calm, the children are thriving, and she's protected inside her rural fortress.

Or so she thinks. She soon discovers that the answers are never so easy. The illusion of security doesn't stand a chance against two dangerous enemies with money, motivation, and an unquenchable desire for revenge.

Aided by the help of new friends and forced to the edge of extremes, Sara must find a way to win at all costs, or die trying.
Genres: