The Savage Garden
Abridged Audiobook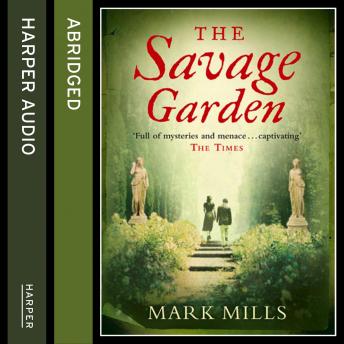 Duration:
6 hours 3 minutes
Summary:
The No.1 bestselling novel and Richard & Judy Summer Read: a haunting tale of murder, love and lost innocence for fans of Carlos Ruiz Zafon and Jed Rubenfeld


In 1958, Adam Strickland, a young Cambridge student, travels to Villa Docci in Tuscany to study a sixteenth-century garden. Designed and laid out by a grieving husband to the memory of his dead wife, it is a mysterious world of statues, grottoes, meandering rills and classical inscriptions.


But tragedy has hit the Docci family more recently. The German occupation during World War Two had a devastating impact on them, and the tensions between collaborators and partisans were played out within their own tight circle.


Adam is fascinated by the Doccis and increasingly aware that there are dangerous secrets hidden within the family domain.The garden itself starts to exercise a powerful influence over his imagination, its iconography seeming to point to some deeper, darker truth than was first apparent. And what really lay behind a killing at the villa towards the end of the war?


Past and present, love and intrigue, intertwine in an evocative mystery which vividly captures the experience of an innocent abroad in the uncertain world of post-War Italy.
Genres: