The Scandalous Gospel of Jesus: What's So Good about the Good News?
Unabridged Audiobook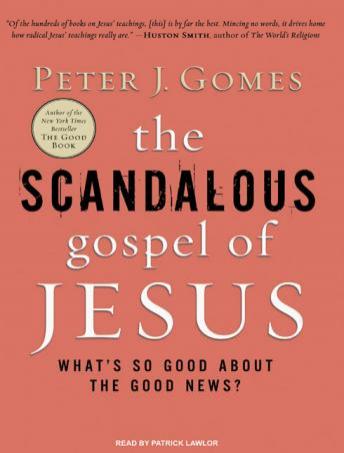 Duration:
8 hours 0 minutes
Summary:
New York Times bestselling author and renowned Harvard preacher Peter J. Gomes takes on the hot-button issues in the world today by returning to Jesus's message.

'What did Jesus preach?' asks the esteemed Harvard pastor, who believes that excessive focus on the Bible and doctrines about Jesus have led the Christian church astray. To recover the transformative power of the gospel-'the good news'-Gomes says we must go beyond the Bible and rediscover how to live out Jesus's original revolutionary message of hope. With eloquence and insight, using examples from ancient times as well as modern pop culture, Gomes shows us why the good news is every bit as relevant today as it was when first preached.
Genres: