Sea Change: A Novel
Unabridged Audiobook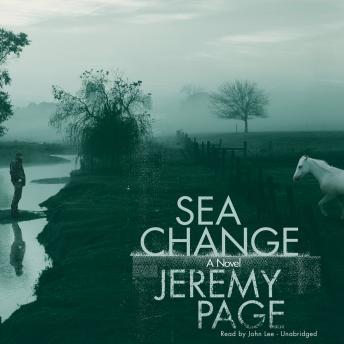 Duration:
9 hours 4 minutes
Summary:
A stunning follow-up from the author of the memorable debut, Salt
A field, a perfect morning, and a family destroyed in a single moment. After the death of his only daughter and the dissolution of his marriage, Guy is left alone and searching for answers. He sets out to sea on an old Dutch barge—acquired on a whim—that has now become his home. Every night Guy writes the imagined diary of the man he should be—and the family he should have. Every morning he wakes to the knowledge of all he has lost.
Guy embarks on the stormy waters of the North Sea, while in his diary he recounts an unforgettable trip through the small towns and nightclubs of the rural American South. As he travels, Guy's stories begin to unfold in unexpected ways. And when he meets two women who are also at sea and searching for answers, he realizes that it might just be possible to begin his life again.
Haunting and exquisitely crafted, Sea Change is a deeply affecting novel of love and family by an acclaimed young writer.
Genres: