Season of the Snake
Unabridged Audiobook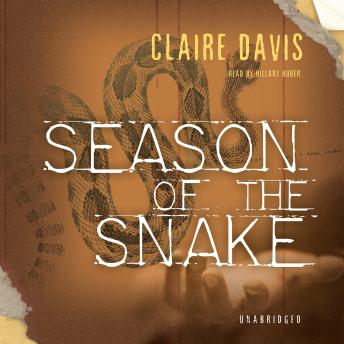 Duration:
11 hours 0 minutes
Summary:
From the author of Winter Range comes a powerful and frightening literary thriller of love, loyalty, and menacing secrets.
Nance Able has finally recovered from the violent death of her first husband and is living a new life in the West with her second husband, Ned. When Meredith, her younger, errant sister, decides to move to the same town, Nance's long-sought happiness is threatened.
As a snake scientist, she is attuned to the dangers of the natural world, but she is unaware of the danger in her own house. With Meredith's arrival, Nance begins to suspect her husband of being a sexual predator. As Ned's behavior unfolds, the two sisters struggle to come to some understanding of what separates them and fight to discover the strength they need to survive.
Genres: