Second Course
Unabridged Audiobook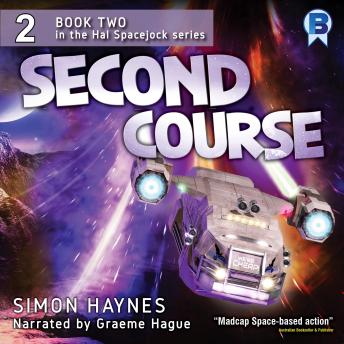 Duration:
8 hours 56 minutes
Summary:
Hal Spacejock's cargo business is going so well he's considering getting into passengers ... especially the beautiful and mysterious Sonya Polarov.
Clunk's certain she's up to something, but as usual Hal won't listen to a word he says ...
Meanwhile, Rex Curtis runs the galaxy's biggest freight company, and he's sick of independent pilots stealing his cargo jobs.
He's determined to make a statement by destroying the biggest nuisance of them all: Hal Spacejock.
Genres: