The Secret Agent
Abridged Audiobook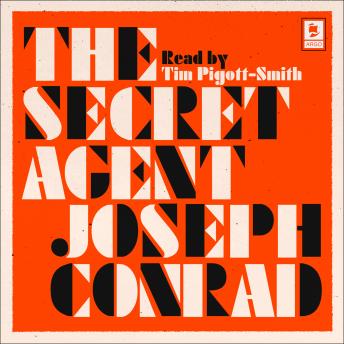 Duration:
3 hours 3 minutes
Summary:
William Collins Books and Decca Records are proud to present ARGO Classics, a historic catalogue of classic fiction read by some of the world's most renowned voices. Originally released as vinyl records, these expertly abridged and remastered stories are now available to download for the first time.



Intrigue, espionage, and anarchy abound in what is still considered Conrad's finest novel. Adolf Verloc, a Russian spy working for the police, is embroiled in a plot to blow up the Greenwich Observatory. When the attack goes awry, Verloc must face the consequences.


Beloved star of the screen and stage, Tim Pigott Smith provides a thrilling narration of this strikingly relevant tale.
Genres: