Secret Empire: Eisenhower, the CIA, and the Hidden Story of America's Space Espionage
Unabridged Audiobook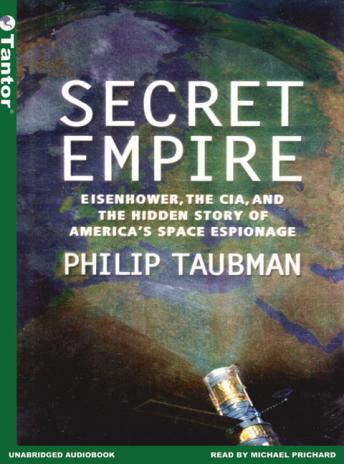 Duration:
15 hours 44 minutes
Summary:
'In this exciting, meticulously researched spy story, Taubman takes readers behind the closed doors of the Eisenhower administration to tell about the small group of Cold Warriors whose technological innovations-including the U2 spy plane and Corona, the country's first spy satellite-revolutionized espionage and intelligence gathering.' -Publishers Weekly

'New York Times editor Taubman exudes admiration for the contrarian thinking and enterprise that brought into being the U-2, the SR-71, and the Corona series of surveillance satellites.' -Booklist

During the early and most dangerous years of the cold war, a handful of Americans, led by President Dwight D. Eisenhower, revolutionized spying and warfare. In great secrecy and beyond the prying eyes of Congress and the press, they built exotic new machines that opened up the Soviet Union to surveillance and protected the United States from surprise nuclear attack. Secret Empire is the dramatic story of these men and their inventions, told in full for the first time.
Genres: