Seduce Me in Flames: A Three Worlds Novel
Unabridged Audiobook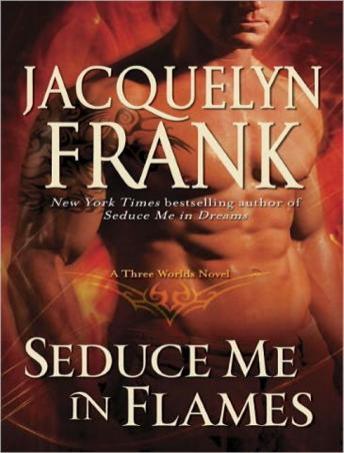 Duration:
10 hours 30 minutes
Summary:
Icy reception. Smoldering deception. Blazing insurrection.

Ambrea Vas Allay is the rightful heir to the throne of Allay. But when she is summoned home from exile, she discovers that her father, who had executed her mother, has died. Her young half-brother, controlled by their uncle, has taken power. Ambrea is torn by an impossible choice: renounce the crown or waste away in prison. The last thing she expects is to be liberated by a huge, tattooed Tarian-or to feel a searing passion for her mysterious rescuer.

Rush 'Ender' Blakely loves being part of the elite force of the Interplanetary Militia and the mission to save the princess Allay. But the tough Tarian hides a fiery secret-a blazing power that makes him literally too hot to handle. He must be crazy to carry a torch for this strong, beautiful princess-when any intimacy between them is bound to be explosive.

As Ambrea steels herself to take back the throne, does she dare entrust this scorching stranger with the fate of an empire-and, even more so, with her heart?
Genres: