See You Later, Alligator: A Blackford Oakes Mystery
Unabridged Audiobook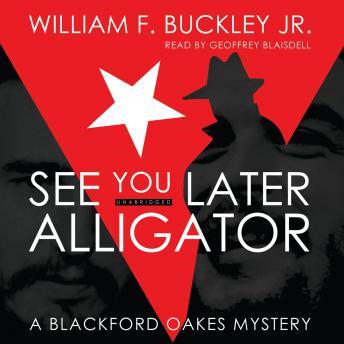 Duration:
10 hours 30 minutes
Summary:
The year is 1961; the setting, Havana. CIA super-secret agent Blackford Oakes has been sent there on a mission, only to find himself in the eye of an international political hurricane.

President Kennedy has selected Oakes to meet with Che Guevara inside Castro's Cuba as part of Operation Alligator, a daring plan to bring about an era of détente in East-West relations. The communists, however, have another agenda in mind: a double cross with terrifying consequences.

Soon, Oakes is trapped in Cuba, and the heat is on. Warming the climate greatly is the sultry beauty Catalina. The weather forecast: betrayal, power politics, and sudden death.
Genres: