The Seeker
Unabridged Audiobook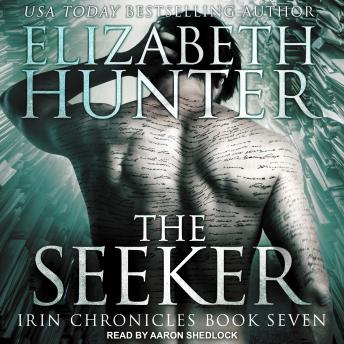 Duration:
11 hours 11 minutes
Summary:
He's a scribe looking for answers. If only a cagey-and frustratingly attractive-singer will let him help.

Summoned to the Gulf Coast of Louisiana, Rhys of Glast, Irin archivist and scribe of Istanbul, must convince a legendary Irina singer to trust him. His success could shift the balance of power all over the Irin world and give singers an important key to their past.

Meera didn't call for Rhys's help and she doesn't need it. The scribe's mission is to bring more martial magic into the Irin world while Meera has been looking for a path toward peace. She's convinced that some other motive is at work, and his stubborn arrogance doesn't pass for charm in her hallowed opinion.

Discovering ancient Irina magic should be something both scholars can agree on, but can these two rivals find any common ground? Neither Rhys nor Meera can ignore the simmering heat between them, but will attraction overcome the caution that has shaped both their lives?

Contains mature themes.
Genres: