Self Confidence Transformation - How To Dramatically Boost Your Confidence: Overcome Social Anxiety and Empower Your Life For Success
A free trial credit cannot be used on this title.
Unabridged Audiobook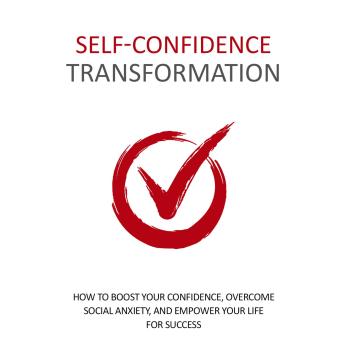 Duration:
0 hours 30 minutes
Summary:
It should come as no real surprise that we seem unconfident when we are constantly playing someone else's game. When we're so worried about what others think and with 'keeping up with the Joneses'. When we're doing a job that we don't care about or feel that we're particularly good at.


But when we step to one side and get out of the rat race. When we define who we want to be and focus on that without worrying about what other people think. When we experience success and improvement and triumph in our own lives. All of this helps us to gradually become more successful and at the same time to forget about all the chatter.


Better yet, when you focus on things you care about, you come alive. You become more engaging and charismatic and passionate and this resonates with other people. Because after all, enthusiasm is even more contagious than low confidence and it certainly trumps it to a large degree.


Find your passion, find what matters to you, and focus on yourself. Let others compete and worry and focus on doing what you need to be happy.
Genres: