Self Help: How Blocking Negativity and Committing to Positive Thinking Changes Everything
Unabridged Audiobook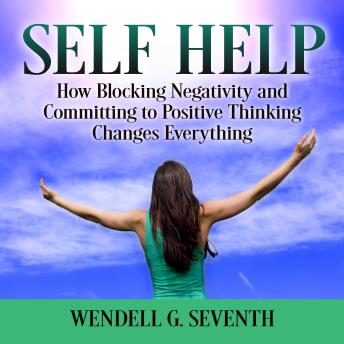 Duration:
0 hours 25 minutes
Summary:
Positive attitudes create a chain reaction of postivie thoughts.
Negativity has the power to rob a person of a rewarding life. With every negative thought, we experience we are robbing ourselves of living a fulfilling life. Negative thinking has also been linked to many illnesses and failed treatments.
This audiobook will give in-depth knowledge of how to block negativity and turn those self-destructive thoughts into ones that are positive and enlightening. The words in this audiobook will give the soothing healing that your body seeks.
By perfecting the techniques in this audiobook you will see your life changing. You will feel as though a new chapter of your life will be revealed. You owe it to yourself to break free of those negative thoughts that are holding your prisoner.
It's time to set yourself free and find your own free spirit!
Genres: