Sentinel
Unabridged Audiobook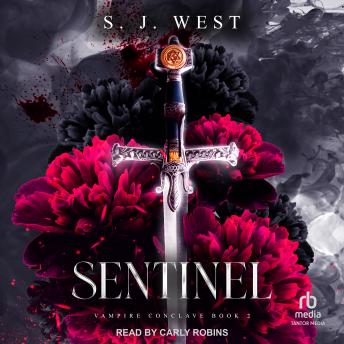 Duration:
9 hours 22 minutes
Summary:
As Sarah and Julian begin their quest to uncover the truth surrounding his curse, a new threat arises, endangering not only their lives but the future they hope to build with one another. In order to protect themselves and those they care about the most, Julian and Sarah must use all of the resources at their disposal to neutralize their adversaries. For Julian, this means relying on his sister, Mira, and the Council of Elders in New Orleans to uphold the laws within the supernatural community there and mete out justice to those who disobey them.

Sarah must seek the assistance of the alfar who are more than happy to oblige the wishes of their future queen and ruler of House Moonshade. As she begins to accept the responsibilities of her birthright, Sarah's knowledge of the rivalries between the alfar houses grows, revealing to her how tenuous peace is among them. While Sarah delves deeper into their world, she discovers just how far they're willing to go to serve and protect her. Such loyalty brings into focus her duty to the alfar and the dreams she might have to abandon in order to live up to her heritage.

Contains mature themes.
Genres: