The Shadow Sorceress: The Fourth Book of the Spellsong Cycle
Unabridged Audiobook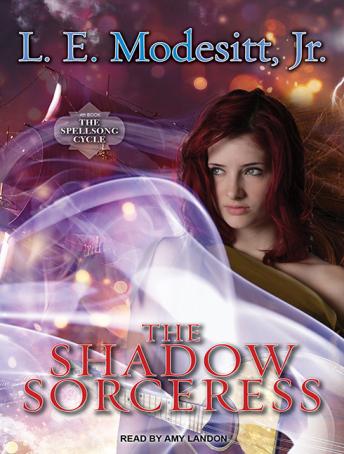 Duration:
18 hours 49 minutes
Summary:
Secca, a young sorceress, is thrust into a position of power and responsibility when the legendary Sorceress-Protector of Defalk dies unexpectedly before Secca's training as a master magic wielder is anywhere near complete.

As she leads an army for the first time, Secca finds that she must master diplomacy in order to save her ruler and his kingdom and form alliances with unfriendly potential allies. At the same time, she discovers the unexpected potential for love and companionship in a world where few men are wise enough to value women as anything more than wives, mistresses, or mothers.

Coping with it all, Secca proves herself to be more than just a quick study; she has become a courageous woman who shows a fearless commitment to fighting the good fight.
Genres: