Sharpe's Gold: The Destruction of Almeida, August 1810
Abridged Audiobook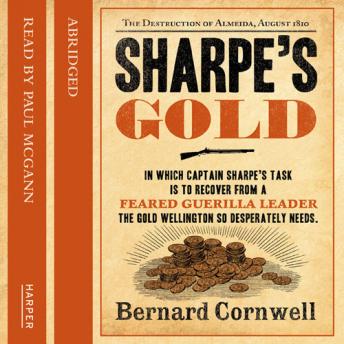 Duration:
2 hours 45 minutes
Summary:
Richard Sharpe and the Destruction of Almeida, August 1810


Available for the first time as a downloadable audio file.


Bold, professional and determined, Richard Sharpe embarks on a desperate mission. He must recover the treasure, vital to the success of the war, now hidden behind enemy lines. The gold is in the possession of a powerful guerrilla leader, feared by ally and enemy alike. And he has no love for Sharpe, the man who has stolen his woman.


But Sharpe's fiercest battles lie with the British officers, ignorant of his deadly secret and mistrustful of his ruthless methods.
Genres: