Shattered Stars
Unabridged Audiobook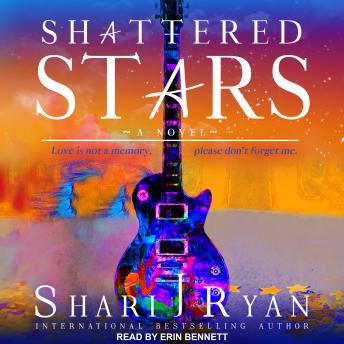 Duration:
8 hours 2 minutes
Summary:
'You will lose your memory.' That's what a doctor told me at just twenty-nine years old.

My headaches and exhaustion weren't from overexertion like I thought. It was more. A lot more.

Despite my unimaginable challenges, I found love at a time I needed it most. Layne, a rising star and popular frontman, was unknowingly singing life into my soul through his allusive lyrics. I lived and breathed for the mesmeric sound of his voice. Kismet led us to a kind of love anyone would die for.

I'm devastated that Layne will be stuck loving me after I begin to forget him. I can no longer promise him a future like the one he vowed to me.

Layne is determined to help me get better. I'm determined to make him see past my illness.

But avoidance is pushing him away faster than my shattering heart is forgetting. Now I'm worried that I've lost precious time that neither of us can ever reclaim. Realizing that making the love of my life happy is more important to me now than ever, I'm determined to face the music and find all of the right strings to make him smile again. Then I'll be happy too, even if I don't remember . . .

Contains mature themes.
Genres: