Shelf Life: How I Found The Meaning of Life Stacking Supermarket Shelves
Unabridged Audiobook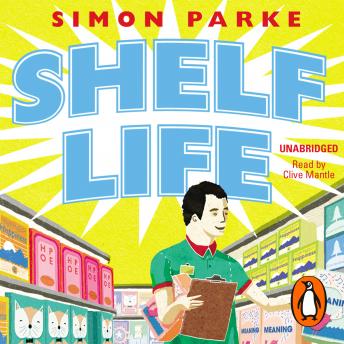 Duration:
7 hours 33 minutes
Summary:
The day I was appointed Chair of the shop union was the same day the Pope was elected. There the similarities end, however. For while his elevation took place beneath the fine art of the Sistine Chapel, with the mysterious white smoke rising, mine took place in the cold store, with nothing more mysterious than the bacon delivery and yesterday's waste...

A vicar for twenty years, Simon Parke trades in his dog collar for a job on the tills in his local supermarket. Among the vegetable aisles and dairy produce he unpacks the meaning of life with his fellow workers, a colourful bunch. Sonny the security guard hates conflict; shelf-filler Winston knows he is destined for something better; and voluptuous Faith is generous with her wares - but sadly not with Simon. You don't have to be off your trolley to work there, but it helps...

From checkout charlies to banana rage, from short-changed lows to cold store highs, Shelf Life is a pick-n-mix of wit and wisdom for anyone who loves life and hopes for more - no matter where they find themselves.
Genres: