Silent Partner: An Alex Delaware Novel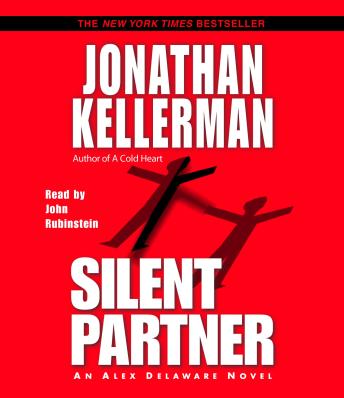 Duration:
3 hours 0 minutes
Summary:
The bestselling author of When The  Bough Breaks, Blood Test,  and Over The Edge delivers the  most stunning novel yet and featuring  psychologist-detective Dr. Alex Delaware. At a party for a  controversial Los Angeles sex therapist, Alex  encounters a face from his own past--Sharon Ransom, an  exquisite, alluring lover who left him abruptly more  than a decade earlier. Sharon now hints that he  desperately needs help, but Alex evades her. The  next day she is dead, an apparent suicide. Driven by  guilt and sadness, Alex plunges into the maze of  Sharon's life--a journey that will take him through  the pleasure palaces of California's ultra-rich,  into the dark closets of a family's disturbing  past, and finally into the alleyways of the mind,  where childhood terrors still hold sway.

Also available on BDD Audio Cassette.
Genres: