The Silversmith's Wife
Unabridged Audiobook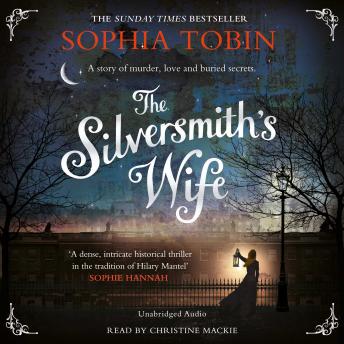 Duration:
11 hours 1 minutes
Summary:
Stunning historical fiction, perfect for fans of Tracy Chevalier.

The year is 1792 and it's winter in Berkeley Square. As the city sleeps, the night-watchman keeps a cautious eye over the streets and another eye in the back doors of the great and the good. Then one fateful night he comes across the body of Pierre Renard, the eponymous silversmith, lying dead, his throat cut and his valuables missing. It could be common theft, committed by one of the many villains who stalk the square, but as news of the murder spreads, it soon becomes clear that Renard had more than a few enemies, all with their own secrets to hide.

At the centre of this web is Mary, the silversmith's wife. Ostensibly theirs was an excellent pairing, but behind closed doors their relationship was a dark and at times sadistic one and when we meet her, Mary is withdrawn and weak, haunted by her past and near-mad with guilt. Will she attain the redemption she seeks and what, exactly, does she need redemption for…? Rich, intricate and beautifully told, this is a story of murder, love and buried secrets.
Genres: