Sing a Rhythm, Dance a Blues: Education for the Liberation of Black and Brown Girls
Unabridged Audiobook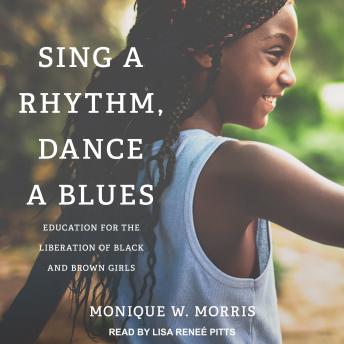 Duration:
6 hours 3 minutes
Summary:
A groundbreaking and visionary call to action on educating and supporting girls of color, from the highly acclaimed author of Pushout.

Wise Black women have known for centuries that the blues have been a platform for truth-telling, an underground musical railroad to survival, and an essential form of resistance, healing, and learning. In her highly anticipated follow-up to the widely acclaimed Pushout, now a core text for teachers and principals on the criminalization of Black girls in schools, leading advocate Monique W. Morris invokes the spirit of the blues to articulate a radically healing and empowering pedagogy for Black and Brown girls.

A clarion call for educators, parents, and anyone who has a stake in a better tomorrow to transform schools into places where learning and collective healing can flourish, this book takes listeners on a journey from Oakland to Ohio and from New York to Iowa City and beyond. Morris describes with candor and love what it looks like to meet the complex needs of girls on the margins. In doing so she offers a collection of gems from educators who are attuned to the patterns of pain and struggle, and who show how adults working in schools can harness their wisdom to partner with students and help the girls they teach find value and joy in learning.
Genres: