Sing From Within: A guide to developing a dynamic singing voice using techniques used by the professionals
A free trial credit cannot be used on this title.
Unabridged Audiobook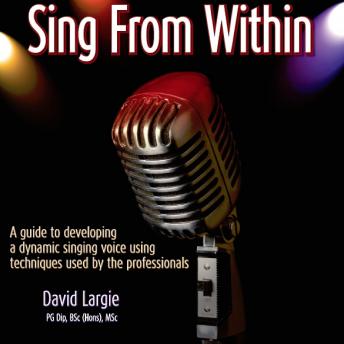 Duration:
1 hours 23 minutes
Summary:
Whether you are an experienced singer or just starting out, get ready for a pleasant learning surprise!

"Sing From Within", is an easy and concise read that contains only seven chapters, which

provide practical exercises and techniques to increase your singing ability. Do you want to

learn how to sing with correct vocal techniques, develop your emotional

expression and master performance techniques? Do you want to increasing your

vocal range, create various vocal textures, and handle auditions with increased confidence?

Then this is the book to read to achieve overall vocal control.

Learn valuable tips, sing with correct posture and learn how to relax your throat.

Also included with this book, is a free Vocal Aerobics Warm-up exercise audio, and

Sing From Within ACTION PLAN.
Genres: