Sins of the Assassin
Unabridged Audiobook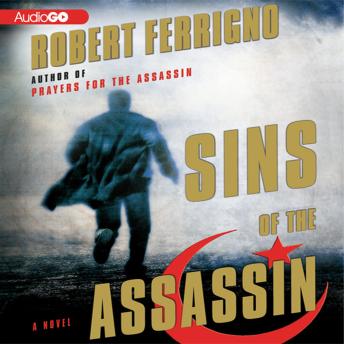 Duration:
15 hours 25 minutes
Summary:
The year is 2042. New York and Washington DC have been leveled by nuclear bombs. New Orleans is submerged beneath sixty feet of water. The United States no longer exists, and in its place two new nations maintain an uneasy truce: an Islamic republic in the west and the Christian Bible Belt in the south.
But stability is threatened when the president of the Islamic Republic discovers that a Bible Belt warlord, known simply as the Colonel, is searching for a super weapon hidden inside a remote mountain decades earlier by the old United States regime. Rakkim Epps, former shadow warrior and hero of Prayers for the Assassin, is soon sent on a perilous mission to infiltrate the Belt with Leo, a naive and arrogant nineteen-year-old whose intellectual gifts are crucial to the success of the mission.
Together they sneak through the Belt, a loose and lawless territory where David Koresh's compound has been reconstructed as a tourist site, coal deposits in Georgia have been burning unchecked for thirty years, and a bloodthirsty, drug-addled militia prepares for the end times. When Rakkim and Leo finally reach the Colonel's mountain, finding the weapon system becomes the least of their problems...
Genres: