Sister's Choice
Unabridged Audiobook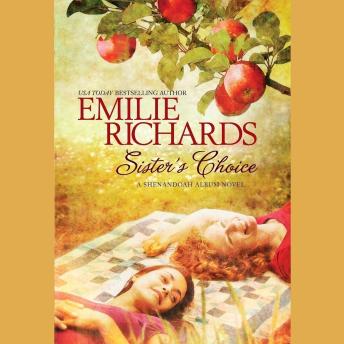 Duration:
16 hours 30 minutes
Summary:
With nine years and a turbulent childhood between them, Kendra and Jamie have never been storybook sisters. Now Jamie is offering a gift Kendra has long since given up hoping for, the fondest wish of her heart-a baby. Already raising two young girls on her own, Jamie wants to become a gestational surrogate for Kendra and her husband, Isaac.
In addition to this amazing gift of life, Jamie has designed a new house for Kendra and Isaac and is overseeing its construction on Isaac's ancestral property along the Shenandoah River, with the help of Cash Rosslyn. By giving her sister both a home and a family, Jamie hopes to prove to Kendra that she deserves absolution for her past mistakes.
But when a medical crisis threatens her health and her promising new relationship with Cash, Jamie learns that the most difficult choice in her life is yet to come.
Genres: