The Sixth Conspirator: A Novel
Unabridged Audiobook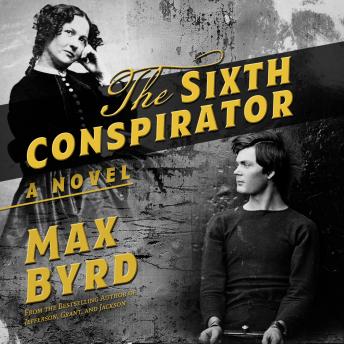 Duration:
9 hours 41 minutes
Summary:
Acclaimed historical novelist Max Byrd delivers a riveting account of America's secret mission to track down the conspirators in Lincoln's assassination. The Sixth Conspirator is both a fascinating spy story and irresistible love story.

The assassination of Abraham Lincoln set off a hysterical burst of international conspiracy theories, with all eyes turning first to Canada-once a hotbed of Confederate plots-and then, as evidence mounted, to the Catholic Church and Rome.

Now from bestselling author Max Byrd, comes a long forgotten true story: a confidential mission to track down and capture any Europeans (and fugitive Confederates) who may have aided John Wilkes Booth. Drawn from State Department archives and personal letters and diaries, The Sixth Conspirator recounts the dramatic journey of George H. Sharpe, General Ulysses S. Grant's real-life spymaster, to three European capitals.

Along the way Byrd creates a panorama of wonderfully-realized characters, great and small, fictional and real. In deeply researched, fascinating historical detail, he carries us back to another reality-the far away mid-nineteenth century world from which our America slowly emerged.
Genres: