The Skeletons of Scarborough House: An Absolutely Hilarious Cozy Mystery
Unabridged Audiobook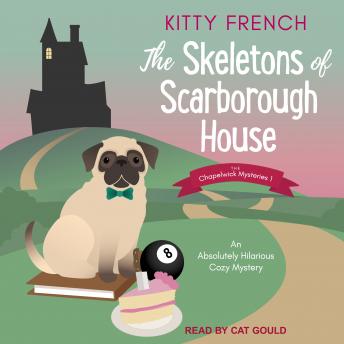 Duration:
9 hours 28 minutes
Summary:
Welcome to Chapelwick, a leafy English town in the hills of Shropshire, where chocolate fudge cake comes served with a side of murder.

Scarborough House is haunted, and it's not doing much for Donovan Scarborough's investment portfolio. No one wants to buy a place with levitating crockery, or (the wrong kind of) rhythmic pounding throughout the night.

Luckily, Melody 'I-See-Dead-People' Bittersweet has just launched her own ghostbusting agency with best friend Marina, geeky, keen Arthur, and a one-eared pug called Lestat. They're quick to take the case, even if it has already sort of (definitely) been given to Leo Dark, Melody's rakish, despicable ex.

Melody soon discovers the resident phantoms are three brothers, one who was murdered at twenty, while the others lived to old age. But did the family exile the right person, or did the true killer get away with it?

Donovan Scarborough doesn't care who solves the case. Whoever gets rid of the ghosts gets paid.

Can Melody and her new crew untangle the mystery, and bring the brothers peace, before Leo? Or will his distracting sexiness and Melody's bonkers family cause the agency to fall at its first hurdle?

Contains mature themes.
Genres:
2 of 2 people found this review helpful.