Skepticism: The Intelligent Way of Changing Your Perspective and Outlook on Life
A free trial credit cannot be used on this title.
Unabridged Audiobook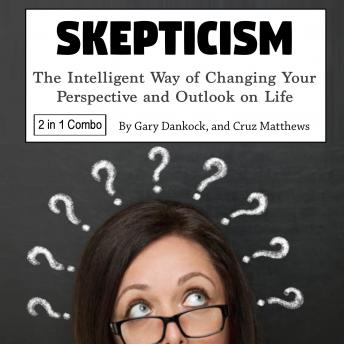 Duration:
2 hours 7 minutes
Summary:
This book contains 2 short titles that all relate to philosophical and theoretical ideas. They are the following books:


Title 1: Skepticism has been criticized, ironically, and optimism has been glorified beyond all reason. There are sub-cults in the self-help industry that will judge anyone who questions the claims of gurus, and there are many people who are afraid to doubt the things they are told. Today, we need more skepticism in science and psychology. We need people who don't take claims as truth when they have not been fully proven.

 



Title 2: In this book, you will learn more about the lives and theories of prominent existential philosophers and theorists, such as Kierkegaard, Nietzsche, Heidegger, Sartre, and others. These thinkers paved the way for the entire existentialist movement, as well as nihilism, and some great new ideas that had never been explored in that much depth before.
Genres: