Skye Blue
Unabridged Audiobook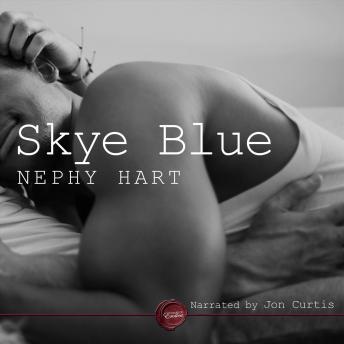 Duration:
0 hours 33 minutes
Summary:
Ben's friend, Angela, has a crush on rock star Skye Blue. Ben isn't interested. Flooded with photographs, videos and hero worship he is driven to joining a fan site where he finds a kindred spirit, who is as unimpressed by Mr Blue as he is. They joke, snipe and have fun, all at Skye's expense.
But things change and friends turn into something else. When Ben bites the bullet and admits he's falling, it takes the intervention of friends even to pry out a name, and although Jay says he's interested why is he still holding his cards so close to his chest? And why is he so opposed to meeting.
It's a good thing they both have friends, but even friends can only take it so far. How will Ben and Jay react when they finally meet each other face-to-face?
Genres: