Slashed
Unabridged Audiobook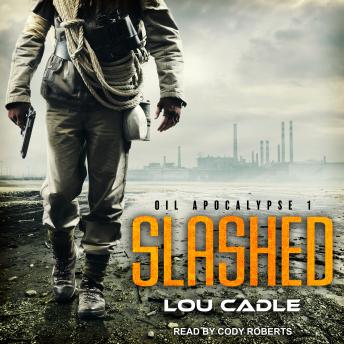 Duration:
7 hours 23 minutes
Summary:
It's the end of oil. We knew it was coming one day. But it happened so fast!

Devlin Quinn turns sixteen the same week that a battle in a distant war shuts off the flow of imported petroleum to the U.S.

Gas runs low, then runs out, and soon the highways are empty.

And then it gets very serious. The grocery store shelves are empty, and people become desperate for food.

Dev is trained to fight-his father made sure of that-but is he trained enough? Smart enough? Tough enough? He is about to find out when people desperate for food flee the burning cities and attack . . .
Genres: