The Small Boat Of Great Sorrows
Unabridged Audiobook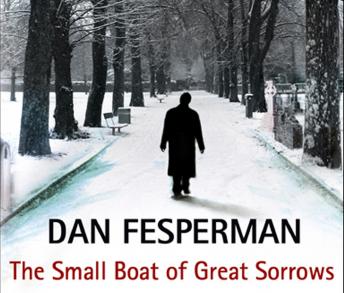 Duration:
11 hours 23 minutes
Summary:
Vlado Petric, former detective in war-torn Sarajevo, has left his beloved homeland to join his wife and daughter in Germany, where he scratches a meagre living in the building sites of the new Berlin.

When Petric returns to work one evening, he finds an enigmatic American investigator waiting for him in the small apartment he and his wife share. The investigator (Pine) works for the International War Crimes Tribunal, and he tells Petric that they want him to return to Croatia. It doesn't take Petric long to accept, especially when Pine tells him they are after a big fish: the man whom they think is responsible for a terrible massacre in Srebrenica. What Petric doesn't know is that he is also being used as a bait to lure a murderer from the previous generation into the open; a man whose activities in the Second World War makes the current generation of killers look like amateurs.

The Small Boat of Great Sorrows is a wonderful, thought-provoking, gripping novel; crime in so much as it needs a label, international thriller in its scope and narrative drive. Like John Le Carre and Robert Harris, Fesperman moves seamlessly between time schemes as the past informs and impacts on the present - and nowhere is this more evident than in the Balkans with its traumatic history. In Fesperman, we have a quality author, writing novels packed with authentic detail, and characters who are totally believable.
Genres: