Smoke and Mirrors
Unabridged Audiobook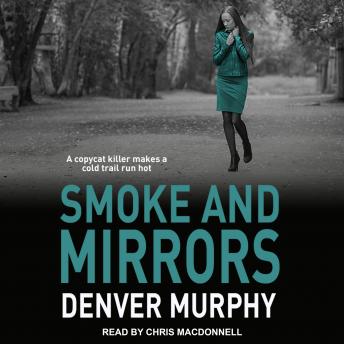 Duration:
7 hours 49 minutes
Summary:
Has ex-DSI Brandt become the perfect killer, or will he be a victim of his own success?

Retired policeman turned killer Jeffrey Brandt has gone underground. He is even living something like a normal life in North Wales.

He killed to make society stand up and take notice. It did. His crimes are notorious. So infamous, in fact, that someone wants to emulate him.

How will Brandt react to a copycat killer? Will he be flattered, or disturbed that someone wants to steal his limelight?

Crucially, for investigating officer DSI Stella Johnson, the new spate of murders might offer an opportunity to finally bring Brandt to justice.

Can she stop the new killer in his tracks? And can she catch her nemesis?
Genres: