Snow Over Lacksmouth: A Short Horror Story
Unabridged Audiobook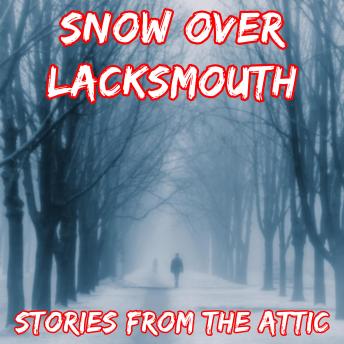 Duration:
0 hours 39 minutes
Summary:
Owing to its latitude and position close to the desert, the town of Lacksmouth rarely gets any precipitation. Rain is unusual. Big storms, incredible. But snow? Snow is not just unusual, it is impossible.

When Alan Warner wakes up from a coma and hears about the snow over Lacksmouth, he immediately becomes suspicious. When he is stopped by a local before arriving in town and told strange tales of what the snow did to people, he stops being suspicious and starts being certain.

Certain that his parents are dead. Certain that it was the snow that killed them and certain that the coming of the snow was in no way an accident.
Genres: