The Solomon Curse: Fargo Adventures #7
Unabridged Audiobook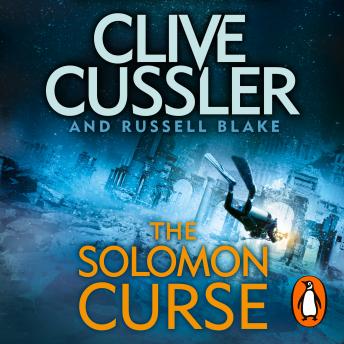 Duration:
11 hours 46 minutes
Summary:
Penguin presents the unabridged, downloadable, audiobook edition of The Solomon Curse by Clive Cussler and Russell Blake, read by Scott Brick.

There are many rumors about the bay off Guadalcanal in the Solomon Islands. Some say it was the site of the lost empire of the Solomon king and that great treasure lies beneath the waters. Others say terrible things happened here, atrocities and disappearances at the hands of cannibal giants.

Which is exactly what attracts the attention of husband-and-wife treasure-hunting team Sam and Remi Fargo. How could they resist? On a hunt from the Solomons to Australia to Japan, what they find is both wonderful and monstrous - and like nothing they have ever seen before.
Genres: