Someone Else's Skin: Introducing Detective Inspector Marnie Rome
Unabridged Audiobook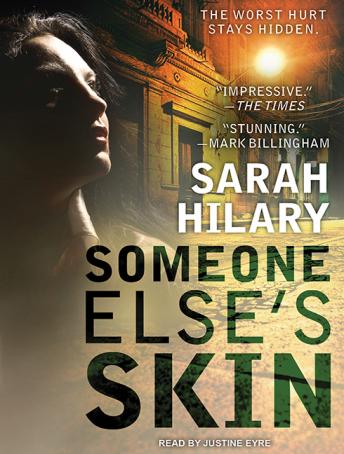 Duration:
11 hours 0 minutes
Summary:
No two victims are alike. DI Marnie Rome knows this better than most. Five years ago, her family home was the scene of a shocking and bloody crime that left her parents dead and her foster brother in prison. Marnie doesn't talk much about her personal life-not even her partner, DS Noah Jake, knows much about Marnie's past. Now Marnie and Noah are tackling a case of domestic violence and a different brand of victim.

Hope Proctor stabbed her husband in desperate self-defense. A crowd of witnesses in the domestic violence shelter where she's staying saw it happen, but none of them are telling quite the same story. Marnie and Noah shouldn't even have been there when it happened, but they were trying to get another resident to testify against her brothers for pouring bleach on her face and blinding her in one eye.

As the violence spirals, engulfing the residents of the women's shelter, Marnie finds herself drawn into familiar territory: a place where the past casts long shadows and where she must tread carefully to survive.
Genres: