A Song of Stone
Unabridged Audiobook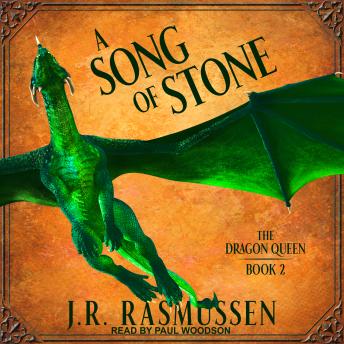 Duration:
10 hours 31 minutes
Summary:
He thought red dragons were scary. That was before he went to work for a green one.

Griffin came home a hero, and now he's paying the price: the red queen is more determined than ever to destroy Pendralyn, and the only weapon they had against her is gone. New weapons will require new alliances, so when the green dragons extend a mysterious invitation to the magisters, all are eager to accept.

Or nearly all. Unfortunately for Griffin, the imperious, intractable greenwing elder has taken a particular interest in him. To win her aid, he must embark on a quest for the fabled harp of stone, pitting him against dark magicians, hidden traitors, and even the dead. Not to mention the single most irritating person he's ever met.

As his enemies close in, the fate of his beloved magistery becomes entangled with that of dragonkind itself. Griffin must find a way to save them all-or be the first to burn.
Genres: