The Source of All Things: A Memoir
Unabridged Audiobook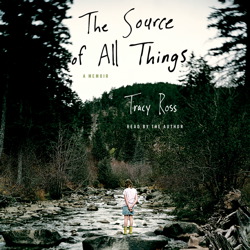 Duration:
7 hours 18 minutes
Summary:
Called "brave and heartbreaking" by Elle and "an extraordinary journey" by People, Tracy Ross's riveting memoir about abuse, survival, and healing is now available in paperback.

Tracy Ross's adult life has been defined by her determination to push herself to the physical limits of what a person can endure. In The Source of All Things, she struggles to reconcile her stepfather's abuse with her desire to make her family whole again.

Tracy's stepfather first molested her when she was eight years old. But he was also her family's savior—the man who rescued her mother from deep depression and the protective figure who instilled in her the very passion for nature that saved her life. It wasn't until she ran away from home at fourteen that her family was forced to confront the abuse that tore them apart.

The Source of All Things is a powerful, breathtakingly honest story about a mistake that has taken three decades and thousands of miles of raw wilderness to reconcile. Unfolding in the achingly gorgeous landscapes of Colorado, Idaho, Wyoming, and Alaska, Tracy describes her search for a place in which to heal, the sacredness of the outdoors, and the ways in which nature, at its most wild and challenging, gave her the strength to overcome.
Genres: